Get a "Health Coach" to guide you through your personal circumstances.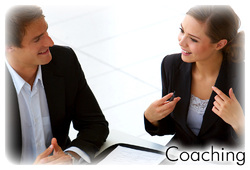 Understanding all of the concepts surrounding Medicare can be
complicated. Don't worry you're in the right place. At Senior American, we are committed to providing clear concise information for people
like you aging into the Medicare health system.
Understanding your individual needs is the most important item when you are searching for a Medicare plan. If you have completed the background work with the Medicare decision formula, then you should have a good idea of what benefits you need. Whether your concern is to get the most comprehensive coverage, the safest plan, the most economically feasible plan, or the Medicare plan that best fits the needs of your prescription drugs, we can help!
This exciting program allows you to speak one on one to a "Health Coach". You can pose the questions that are unique to your situation. By expressing what is most important to you, we can build a custom fit program for your individual needs. Let's face it every time there is information provided on this subject, there are always different circumstances to apply this information to, and inevitably there are questions left unanswered.
To get free professional assistance to you personal situation, call our telephone support line 800-332-7557 weekdays 8-3pm EST. Or just choose the time and date to set up a Web Chat
HERE
.
---